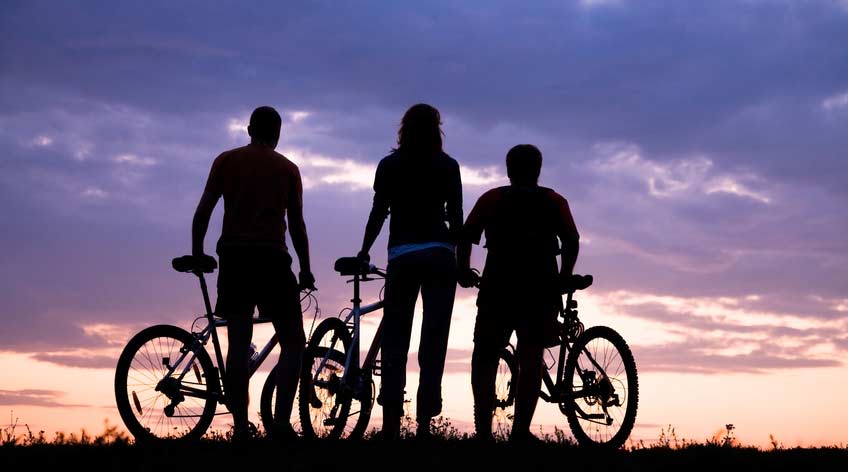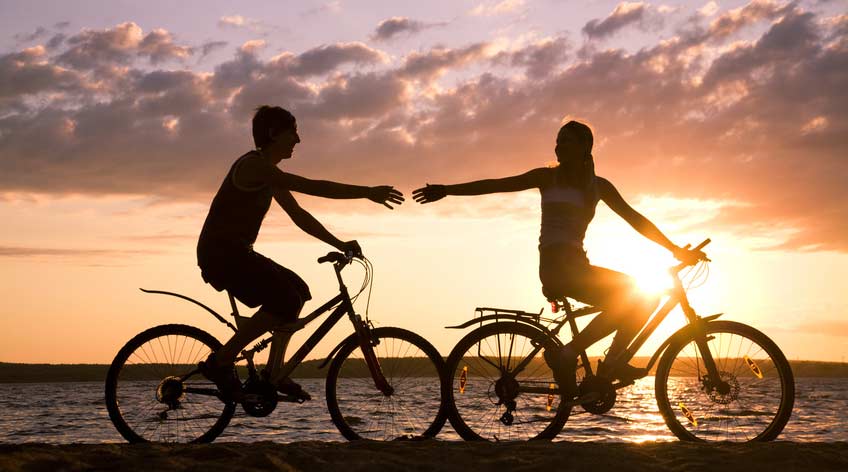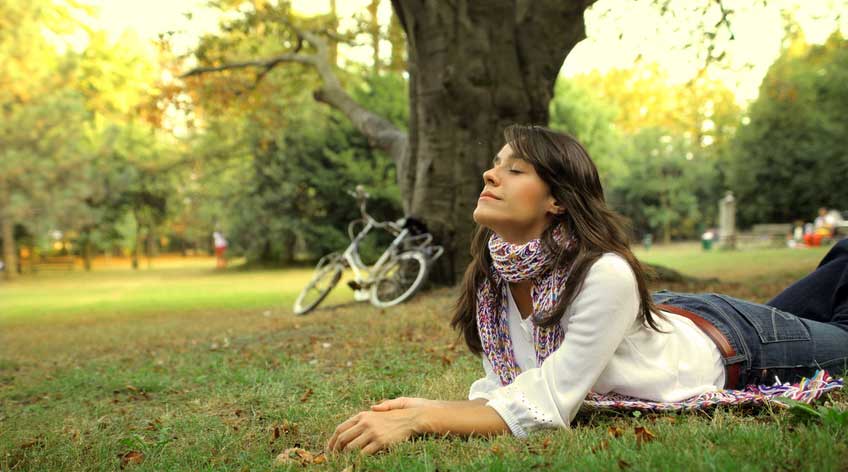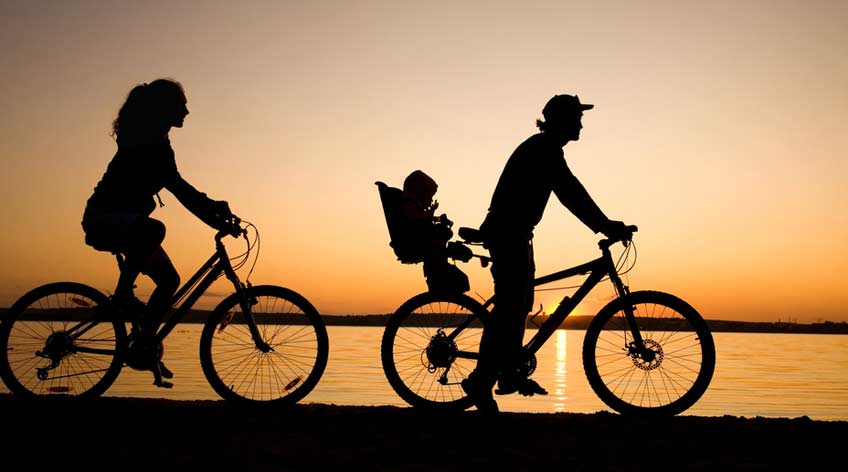 We have been renting bikes on the island of Martha's Vineyard for over 50 years. Our knowledgeable and friendly staff has over 40 years of combined experience. We deliver anywhere on the island of Martha's Vineyard and offer you a money back guarantee! Not only do we rent bikes but we service them as well. We pride ourselves on providing you with the best possible service and equipment for your entire family's bike rental needs.
We take reservations year round and open the shop on or about April 1. Our business hours during the season are 9 am - 6 pm, 7 days a week. Reserving a bike or bikes for rental is easy. For a list of rates please follow this link to our Bike Rental Rates and Reservation Details page.
At the end of every season we sponsor a used bike sale. We replenish our bike rental fleet every year so you have the most up to date equipment available. Our bikes consist of some of the best brands in the business including Raleigh, Fuji and GT. For dates and location please visit our Used Bike Sale link.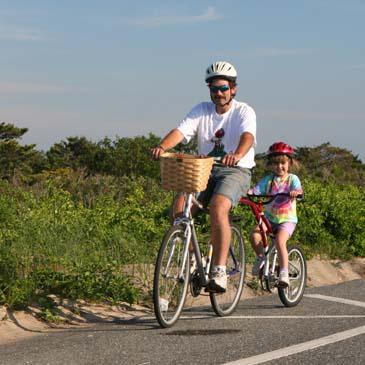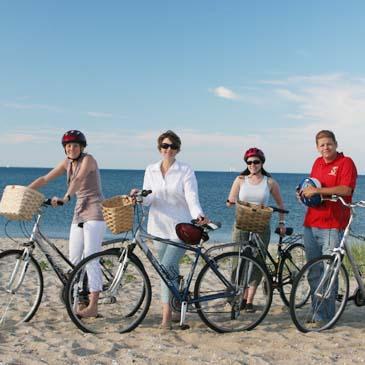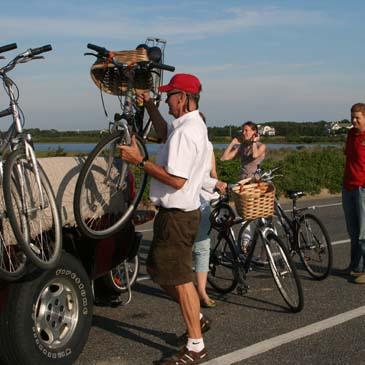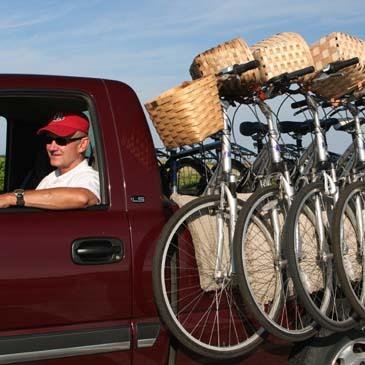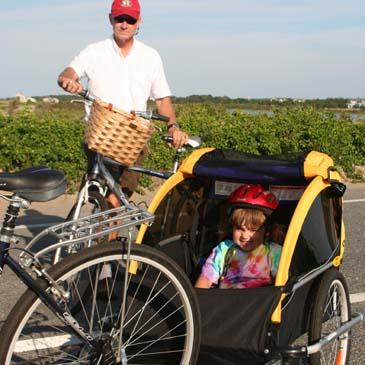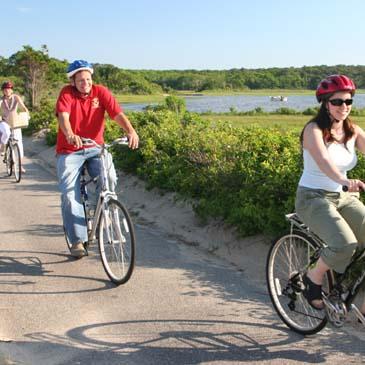 With every bike rental we provide helmets, locks, water bottle holders, bike racks and baskets as well as a detailed bike trail map of Martha's Vineyard. To see an enlarged version of the map please follow the Martha's Vineyard Bike Paths Map link. For suggestions of places on the island to visit please follow the link for Martha's Vineyard Attractions.
Our site also provides you with links to other sites of interest on Martha's Vineyard.